The Foundation in your Lean Six-Sigma Journey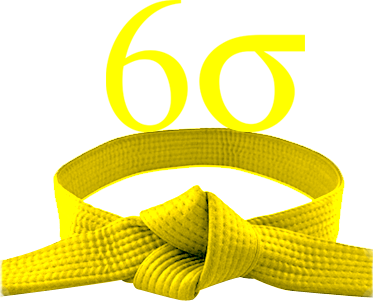 To roll out a Continuous Improvement Program or to kick start a process improvement mindset in any organisation, we first need to ensure that people can relate to the language, tools and techniques of Lean Six-Sigma. The Lean Six-Sigma Yellow Belt program delivers this level of knowledge to encourage people to take the next steps towards Continuous Improvement.
Participants will learn the following:
The meaning and purpose of Lean Six-Sigma
The DMAIC problem solving model
The language of the 8 wastes and how to identify underlying causes
How to approach process analysis
The meaning and application of 5S
Whether you would like to know more about how to use Lean Six-Sigma tools or would like to roll out a Continuous Improvement initiative at your organisation, this will be a great opportunity for you to kick start your Continuous Improvement journey utilizing Lean Six-Sigma.
PROGRAM DETAILS:
Cost: $490 + GST (includes a Certificate of Attendance from Vative Academy) 
Program Time: 08:30 am – 05:30 pm (includes Refreshments)
Program Venue: Austbrokers Countrywide Level 2, 35 Dalmore Drive Scoresby VIC 3179
Select Program Dates below
LSSSP Accreditation: Lean Six Sigma Society of Professionals (LSSSP) is a Lean and Six Sigma global certifying body. LSSSP conducts certifications in line with Lean and Six Sigma standards originally laid down by Motorola University.
Participants can be accredited with a "Statement of Knowledge (SOK)" certificate upon completion of a short exam following the training for an additional cost of $250 + GST.
Cancellation Policy: A minimum of 2 weeks notification is required in writing for cancellation or re-scheduling of events. An administration fee of $120 may be charged for less than 2 weeks notice.
VIEW OTHER OPEN PROGRAMS:
Please register your interest below.