The Foundation in your Lean Six-Sigma Continuous Improvement Journey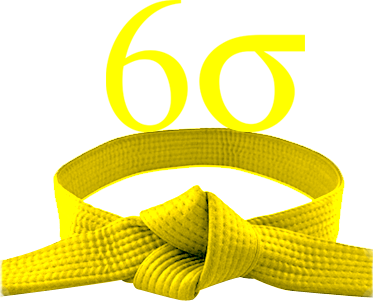 To roll out a Continuous Improvement Culture or to kick start a process improvement mindset in any organisation, we first need to ensure that people can relate to the language, tools and techniques of Lean Six-Sigma. The Lean Six-Sigma Yellow Belt program delivers this level of knowledge to encourage people to take the next steps towards cultivating a Continuous Improvement culture in their organisation.
Participants will learn:
The purpose of Lean Six Sigma and its benefits
The DMAIC problem solving and project management model
Understanding customer value and the 8 types of wastes
Foundational Lean Six Sigma tools such as VSM, 5S and RCA
How to sustain a culture of Continuous Improvement
The Bosch Factory Tour included in some of the Yellow Belt Programs will help participants to connect the theory to practical applications that makes Bosch a world class manufacturer. Lean and Six Sigma that originated in manufacturing is now applied in many industries to reduce process waste and variation with the aim of ultimately improving value to external and the internal customers.
The Vative Lean Six Sigma 1 Day Yellow Belt Program is suited for leaders and managers from all industries who would like to improve their operations and roll out Continuous Improvement.
PROGRAM DETAILS:
Cost: $490 + GST (includes a Certificate of Attendance from Vative Academy) 
Program Time: 08:30 am – 05:30 pm (includes Refreshments)
Program Venue: Bosch Australia Head Office – 1555 Centre Road, Clayton VIC 3168
Select Program Dates below
LSSSP Accreditation: Lean Six Sigma Society of Professionals (LSSSP) is a Lean and Six Sigma global certifying body. LSSSP conducts certifications in line with Lean and Six Sigma standards originally laid down by Motorola University.
Participants can be accredited with a "Statement of Knowledge (SOK)" certificate upon completion of a short exam following the training for an additional cost of $250 + GST.
Cancellation Policy: A minimum of 2 weeks notification is required in writing for cancellation or re-scheduling of events. An administration fee of $120 may be charged for less than 2 weeks notice.
VIEW OTHER OPEN PROGRAMS:
Please register your interest below.